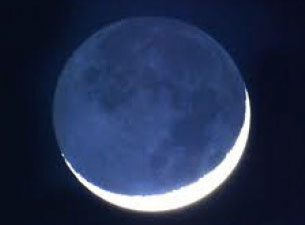 Manifestation
Manifestation is the process of transforming our heartfelt desires into physical reality. When we create or 'manifest', we produce a visual expression of our thoughts. The
clarity, direction, and intensity of our thoughts give shape to the world around us. We literally manifest what we think and outpicture in our mind's eye.
The physical materialization of our thoughts can take any form that we can imagine. When we consciously direct our thoughts to manifest our highest aspirations, we are able to create the life we desire. Our success can be accelerated by aligning our subconscious beliefs and heartfelt emotions in complete support of our dreams.
Workshops
I offer workshops and private consultation to assist clients transform their dreams into reality. Each workshop contains elements of ritual and ceremony as well as exercises of practical application. Participants are guided to define, prioritize, envision, and actualize their dreams. Together we work to jump-start the process of manifesting the life you desire.


Manifest Your Heart's Desires!
Workshops are designed to:
Ritualize the Creative Process
Connect with Natural Rhythms of the Seasons
Remove Obstacles that deter from Success
Achieve Mental Clarity
Align Subconscious Beliefs in Support of Goals
Participants are assisted to:
Define & Prioritize Goals
Construct Effective Affirmations
Utilize Visualization to Support Success
Embody Action Steps
Transform Dreams into Reality
Manifesting with the Lunar Cycles
Workshops & consultations are conducted at the onset of each lunar cycle as the moon begins her growth phase. This period of increasing light is the best time to initiate new projects and ideas, and to put our dreams into motion.
Every month, we tap into the unique properties and the magnetic energy of the new moon to amplify our process of manifestation.
Group, Private, & Remote Workshops
Group workshops are offered in-person or remotely with use of the internet and interactive Google documents. Participants are provided with materials to describe the lunar and seasonal aspects associated with each new moon. In addition to the etherial aspects of the ceremony, clients are given step-by-step exercises to bring their goals into focus to be infused with creative intention.
I work individually with participants to clarify their desired objectives, refine affirmations, and initiate the flow of focused intention towards the realization of their goals. Remote private consultation includes a phone interview and additional guidance with all course materials.
All workshops are facilitated in a supportive atmosphere in the spirit of joy and playfulness. You are invited to join this empowering and extremely effective process.
Book a Manifestation Workshop

Each workshop includes:
Lunar & Seasonal Orientation
Guided Meditation
Writing Exercises
Group Discussion
Clearing Techniques
Active Visualization
Duration:
2.5 to 3 hours
Workshops are available at:
Seaside, CA
Yoga Tree, San Francisco & Marin
Remotely (via phone and internet)
Private home, by request
Cost:
Group Workshop $50
Remote Workshop $35
Remote Private Consultation $95