Susan's Story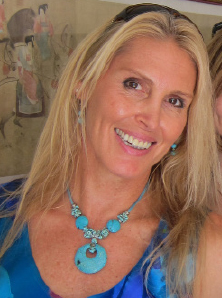 Susan holds a BA degree from Stanford University and is a Certified Clinical Hypnotherapist. She has been practicing Hypnotherapy and Energy Re-alignment for over 20 years and has assisted clients with a wide range of interests and backgrounds from all over the world.
As a healer, Susan works to clarify and realign the energy or etheric body so that clients can fulfill their life purpose and actualize their goals. Her healing process is intuitive, powerful, and collaborative. She actively incorporates the wisdom, experience, and uniqueness of each individual in order to cultivate their highest potential.
In addition to working with individual clients, Susan facilitates monthly Manifestation Workshops to help people transform their dreams into reality.
Susan is an avid Technical Diver and Scuba Instructor. She has been a lead diver on the Hoyo Negro Exploration Team, a small group of dedicated divers working to explore and document a world-renowned archeological site in an underwater cave system in the Yucatan Peninsula.
Susan has always been active in athletic pursuits. She achieved numerous National Records as a competitive swimmer in her youth, and as an adult earned a 2nd degree black belt in Shorinryu Karate. She currently practices yoga and spends several months each year swimming in the open ocean with wild dolphins and whales.
She lives with her beloved dog Naia in her home in sunny Florida, where she is close to dolphins, whales and diving. Susan continues to envision and manifest her own dreams in a myriad of ways, every day. In doing so, she lives in a perpetual state of contentment, joy and gratitude.
More of her Story:
Susan came into this life as a dynamic Water Spirit with a natural talent for healing. As a child she spent most of her free time in her family's swimming pool, in the ocean, or at swim practice. She set dozens of national records and gained international recognition throughout a 13-year career as a competitive swimmer. She retired after gaining All-American status while swimming for Stanford University.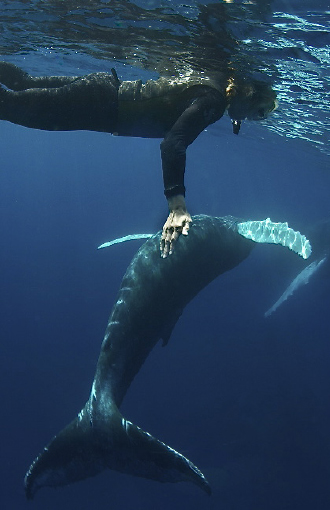 Susan's work as a healer started in her early teens when she taught swimming lessons in her family pool. Many of her students were 'drop-outs' from traditional swim schools who were challenged by an overwhelming fear of water. Susan's calm demeanor, quiet confidence, and intuitive understanding of their underlying fears helped to dissolve their trepidation, enabling her students to feel comfortable and safe in the water.
The confidence her students gained by learning to swim opened up an entirely new world of adventure and possibility within their lives. Simultaneoulsy, the experience of empowering people to overcome their fears made a lasting impression on Susan and ultimately shaped the direction of her life.
While a student at Stanford, Susan became intrigued with hypnosis as a healing modality and as a vehicle for personal empowerment. At the same time, she began to cultivate a heightened awareness of the etheric essence of the human body in relation to our overall health and vitality.
Early in her professional life Susan enjoyed a career in sales and marketing with an electronics firm in Silicon Valley. In the evenings she pursued formal training in psychic development at the Berkeley Psychic Institute and at Psychic Horizons in San Francisco, CA.

She obtained certification as a clinical hypnotherapist from the Palo Alto School of Hypnotherapy in 1992. Since that time she has worked as a Hypnotherapist and an Energy Clearing Practitioner for local clients and for remote clients in the Bay Area and all over the world.

Susan has been applying manifestation techniques to clarify and actualize her personal goals for many years. In 1995 she developed a workshop format incorporating the magnetic qualities of the moon cycle to enhance the manifestation process. She offered workshops to friends and clients as a way to establish a regular practice of goal-setting and envisioning success. These monthly rituals have grown in power and popularity, as clients from around the globe share their energy and collective intentions to achieve their goals.

While taking different forms, all of Susan's healing practices stem from the same innate ability. She intuitively matches the energy of people, animals, and situations, and intentionally shifts the ambient vibration to an elevated state of clarity and empowerment. She is an inherently positive person who seamlessly blends wisdom, humor, and compassion to support her clients on their life journey.

Susan thoroughly enjoys her life, balancing time between her professional responsibilities and her passions. She maintains a deep, intuitive connection to the ocean and to wild cetaceans by diving regularly in Florida and by leading diving, dolphin, and whale trips to warm water destinations around the world.
In her spare time Susan has worked as a science diver on the Hoyo Negro Project to conduct mapping, archeological, and documentation endeavors in an under water cave in Mexico. From 2007 - 2014 she was responsible for handling the remains of the oldest human found on the North American continent. The team was funded in part by National Geographic.
http://news.nationalgeographic.com/news/2014/05/140515-skeleton-ice-age-mexico-cave-hoyo-negro-archaeology/
She currently volunteers her techincal diving skills to support Project Baseline in their global mission to document and protect the underwater world.