Way of the Whale Website: A Team Effort
I'm very excited to share my newly designed website and wanted to take this opportunity to thank two dear friends, Angela Kenniston & Carolina Dratva, who helped bring this unconventional and very personal web-design to life! I am deeply appreciative of the time, energy, and patience they both exercised on behalf of this project.
I'd also like to thank my ace programmer, Pedro Izaguirre, for successfully executing what 3 previous programmers said was an 'impossible' design. Pedro didn't seem to think it was too difficult– and I hope you will agree that he did an extraordinary job.
I began this re-design well over a year ago, when my website was hacked. The site was temporarily restored, however I realized that both the content and design provided an inadequate representation of myself and my work.
As result of that revelation, I embarked upon a long and complicated journey to re-work the entire site. I thought it would be relatively simple to preserve and improve some of the design aspects while retaining the general 'feel' of the website. Angela, who is an internet marketing genius, gave me important guidelines for making my site more business-savvy. She was also instrumental in re-shaping the overall design theme.
Off and Designing
Once I had a sense of creative direction, I set about the task of re-writing my content and individually crafting each of the individual pages. This was a fun and artistic process!
It was a pleasure to work with images of dolphins and whales, and to provide more detailed information to describe the work that I love. Little did I realize how difficult it would be to find a programmer who was willing and able to implement my vision. At first, they would assure me that they could replicate the design 'exactly as it was formatted'. Three different programmers took on the job, and each came back to me with samples of how my website would look… that were unrecognizable. They attempted to force my design into one of their standardized website templates.
This website is not a template. If I'd wanted a template, I would have used one of the hundreds of web-templates available on the internet!
Saved by a Friend
After months of false starts and a great deal of frustration, Carolina stepped in to help me finish the site. Carolina is a gifted graphic designer who invests the time necessary to know and understand her clients. She then works in perfect alignment with both client and project, to produce truly beautiful and inspired work. (In her 'spare time' she volunteers at Mission Blue, where she supports the Director of Communications and helps to maintain their website and social media.)
Caro translated my design into a format that a competent programmer could implement. She not only bridged the gap between concept and end result, she improved upon the original design! She has an eye for beauty, is extremely detail-oriented, and is as passionate about ceataceans and the ocean as I am… so my design was in the right hands.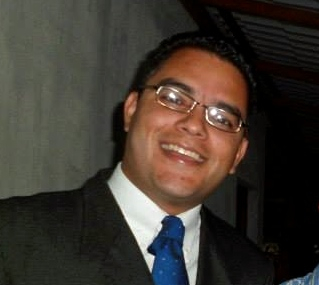 Final Cut
Last but not least, we hired an awesome programmer. Pedro Izaguirre, owner of Compile Studio, is extraordinarily patient and was willing to make any and all adjustments we asked of him along the way. He did an amazing job of transforming our collective input into a final product that I sincerely hope that you will enjoy!
Please spend some time browsing my website, and know that it was created with a tremendous amount of love and positive intentions. It is my hope that everyone who visits the site will experience a surge of high-vibrational cetacean energy that will warm their heart, elevate their spirit, and put a smile on their face.
From my heart to yours, Susan