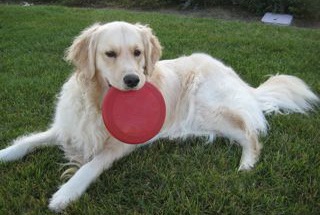 Giving Thanks on a Glorious Day

Thanksgiving day this year was gorgeous… clear, warm, and a perfect day for a dog walk in the neighborhood. Naia and I strolled along the walkway on the 'Greenbelt' that runs the length of our housing complex, and I allowed my thoughts to meander among the many blessings to be thankful for this year.
At the top of my list was the extreme gratitude I feel for the enhanced beauty we now enjoy  as result of the recent renovation we did on our home. Our newly added bal-cony is spectacular, and as I write these words I can see the colorful expanse of a sunset over Monterey Bay from the new window in our bedroom. I am sincerely thankful for our dream come true.
Remembering the bumps in the road…
While walking and contemplating the positive changes to our house & life, I found myself recol-lecting the many obstacles involved in bringing our dream to fruition. One of the reasons we are so pleased with our balcony and window is that we had to work so unbelievably hard to get them installed!
Among the biggest obstacles were challenges & delays that were directly due to a self-absorbed, obstinate, and uncommunicative Home Owners Association board of directors. While their machin-ations definitely represented a 'team effort', one person in particular was the primary source of our un-necessary delays.
Time to let it go!
As Naia & I walked, I decided that it was time to release the energy of negativity that was associ-ated with our home improvement project. I decided to allow the inspiration of the clear, beautiful day and the spirit of Thanksgiving to become the catalyst for forgiveness of the HOA's board members. I immediately felt freer, lighter, and happier!  Of course Naia could sense the shift and she energetically wagged her tail.
Tail-wagging fun
Ten minutes later, we noticed a family of 4 young children and two golden retriever pups playing at the community playground.  Naia, who is usually shy and tentative among unknown dogs, began to eagerly trot towards the pups. Soon, the owners let their dogs off leash and the 3 golden retrievers began to frolic on the grass.
It's a small world after all…
The father of the family struck up a conversation as we sat and watched our dogs play. Within 20 minutes, we had identified many things in common, including the fact that I had grown up and attended high school with his cousins in So Cal. I suggested that he ask his cousins if they remem-bered me, and gave him my name.
He hesitated for a moment… saying that my name sounded familiar… then his eyes widened as he realized that I was the one who had applied to the HOA for permission to build a deck. He was, in fact, the 'Primary Delayer' of our project. I had not recognized him until that precise moment. 

The Power of Forgiveness
Remembering the spirit of Thanksgiving, I smiled, laughed to myself, and silently thanked the Universe for this immediate & valuable opportunity. In my heart and mind, I forgave him and the HOA, and was  able to shift the energy of the past and clear the negativity surrounding our home improvements.
Our dogs continued to play merrily as we chatted for an additional hour, and I had the pleasure of meeting his wife and well-mannered children. When it was time to go our separate ways, Naia turned and (I could swear) she winked at me! On the way home, I noticed that my heart was filled with light and that I was smiling from ear to ear. Naia and I had fully experienced the transform-ative power of forgiveness.  I thanked Divine Spirit for yet another blessing to add to the list.