'Help Bring Naia to Light' … as we celebrate the enduring power of the feminine spirit
Objective:
*Raise $30K to extract Naia's additional remains
*Funding is to be raised in honor of women
*Contributions to be made by July 31, 2015
Who is Naia? She is the oldest human to be found in North America and her remains rest at the bottom of a deep underwater cave in the Yucatan Peninsula.
The National Institute of Anthropology and History has asked our team to remove the entirety of Naia's remains to be studied and preserved for display at a museum in Mexico City.
There is some urgency to complete the removal by the end of this year because her bones are at risk of being damaged or taken by unauthorized divers who are entering the site without permits or permission.
We need your help! National Geographic has made a generous donation for this project, and we are in need of another $30,000 to complete the job. Please click here to donate.
This fund-raising campaign is in honor of all women and is a tribute to the enduring power of the feminine spirit. The Hoyo Negro Team is striving to ensure that our ancient female ancestor be revered and honored as she deserves. We are asking for a tax-free donation on behalf of Naia and her role in providing greater insight into the migration story of the earliest Americans.
Our strategy is to raise funds from a large group of donors as we work to preserve the integrity of her remains. The suggested donation is $500, however a contribution of any amount is appreciated.
While the Hoyo Negro team is comprised of talented divers and scientific researchers of both genders, this fundraiser was created to highlight the remarkable women on our team. We believe that Naia would approve of this approach.
Here is a list of the amazing women on the Hoyo Negro Team: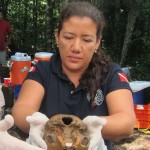 Pilar Luna, Director of Underwater Archaeology at the National Institute of Anthropology and History, and Godmother of our project
Trish Beddows, Assistant Professor and Chair of Northwestern University's Department of Earth and Planetary Sciences whose contributions as a diver and scientist have informed the project
Susan Bird, Technical Cave Diver who will be performing the delicate task of removing her remains from the cave
Ali Perkins, Cave diver, mapper, and photographer who has provided survey date and photo documentation of ancient remains
Diana Arano Recio, Restorer at Campeche INAH Center who is in charge of desalinating and drying out the bones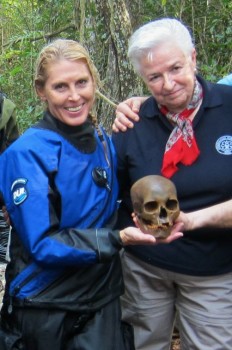 The costs for the extraction project include:
Travel expenses for divers & science staff
Breathing gas & equipment
Laboratory costs to preserve the bones
Transportation fees for the remains
Lodging and meals for the team
For the past five years I have had the privilege of handling and extracting Naia's delicate skull and would like to complete the task of removing her remains. I am volunteering my time and underwater skill as part of my donation to the cause. Thank you in advance for your support!
All donations are 100% tax-deductible. Click here to Donate for Naia's Extraction via BAUE, our non-profit 501(c) (3) corporation. If you would prefer to send a check, please address it to:
Bay Area Underwater Explorers
765 Spruce Street
Berkeley, CA 94707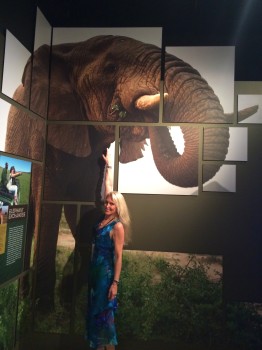 Thank you for your help!
The entire Hoyo Negro Team sincerely appreciates any support that you are willing to contribute to our cause. We thank you for your help in achieving our goal.
I am particularly grateful for the many women in my life who have inspired me over the years to always reach for the stars.
Namaste,
Susan Bird and the Hoyo Negro Team
*Click here if you would like to read about my experience of working with Naia's precious remains.